During the manufacturing process, material is removed from the pallet in areas where the printed circuit board needs to be exposed to solder. Material is left on the pallet in areas where the PCB needs to be covered in particular areas containing surface mount components, mounting holes, gold fingers and ground planes.
PCB Unlimited offers production and prototype wave solder pallets. Our production wave solder pallets are made with an ESD composite, pressed fibre, thermoset plastic which can be machined to create wave pallets and SMT fixtures. Our prototype wave solder pallets are made with high Tg FR4 (PCB material) to reduce manufacturing cost and lead time in addition to the following characteristics:
Withstand high temperatures and resist the corrosive effects of solder and flux.
Low heat and moisture absorption.
Dimensional stability for proper board alignment.
Gallery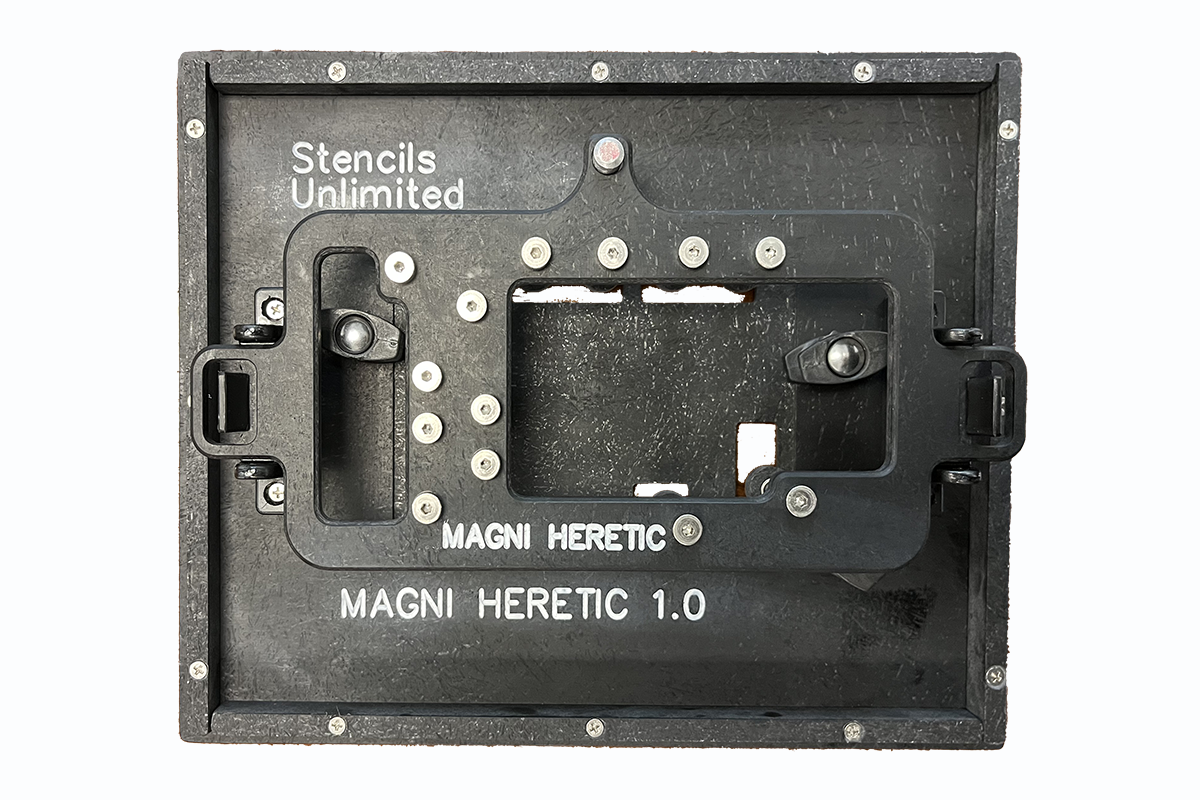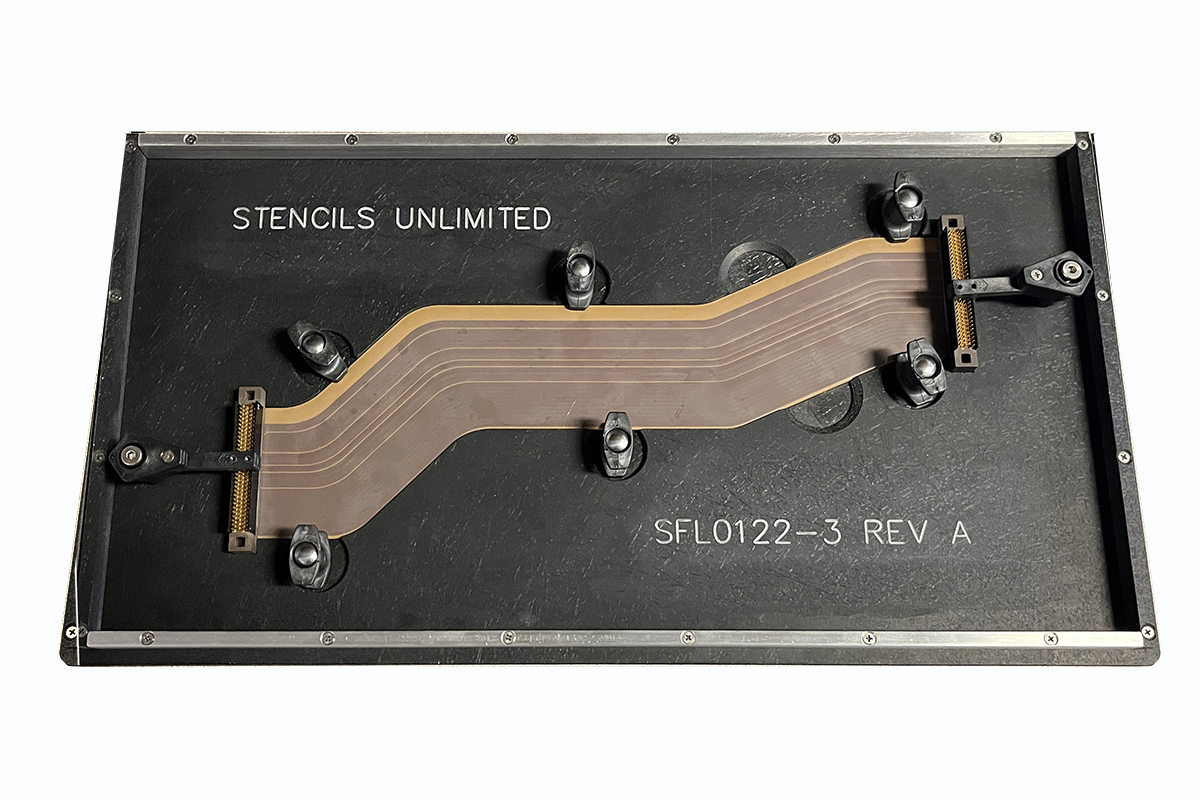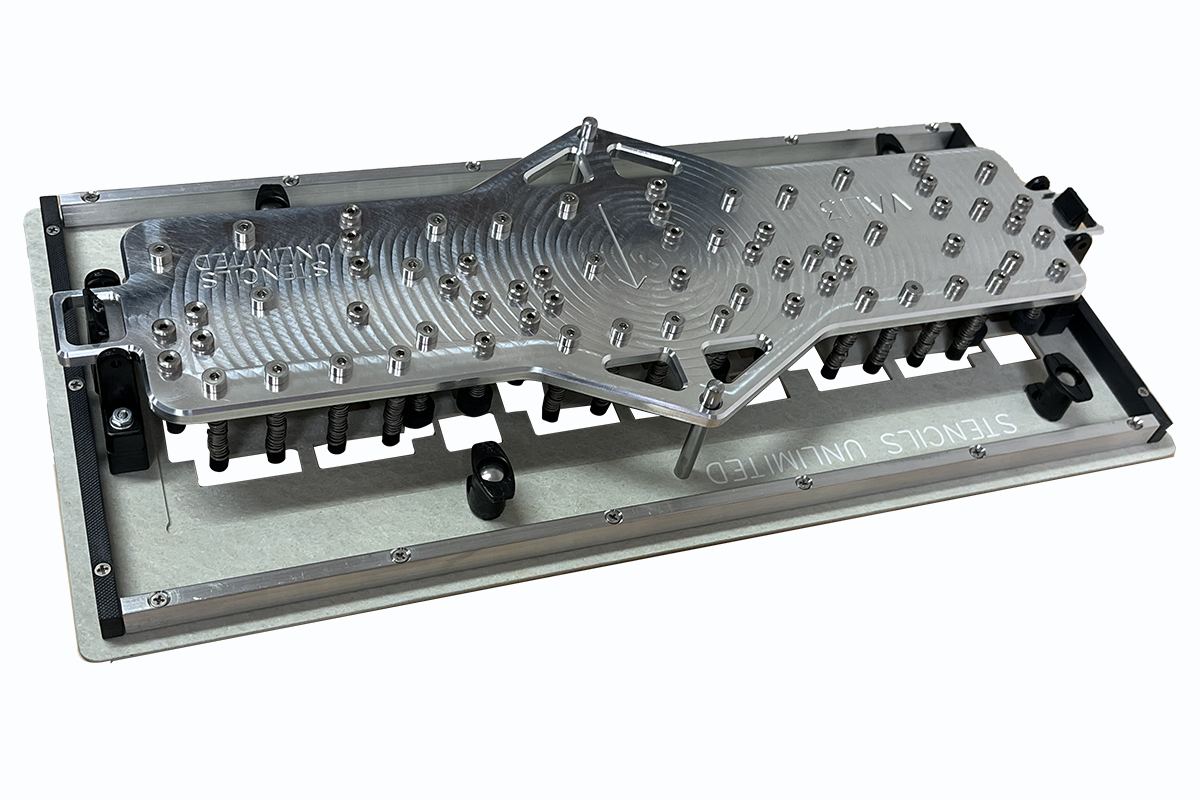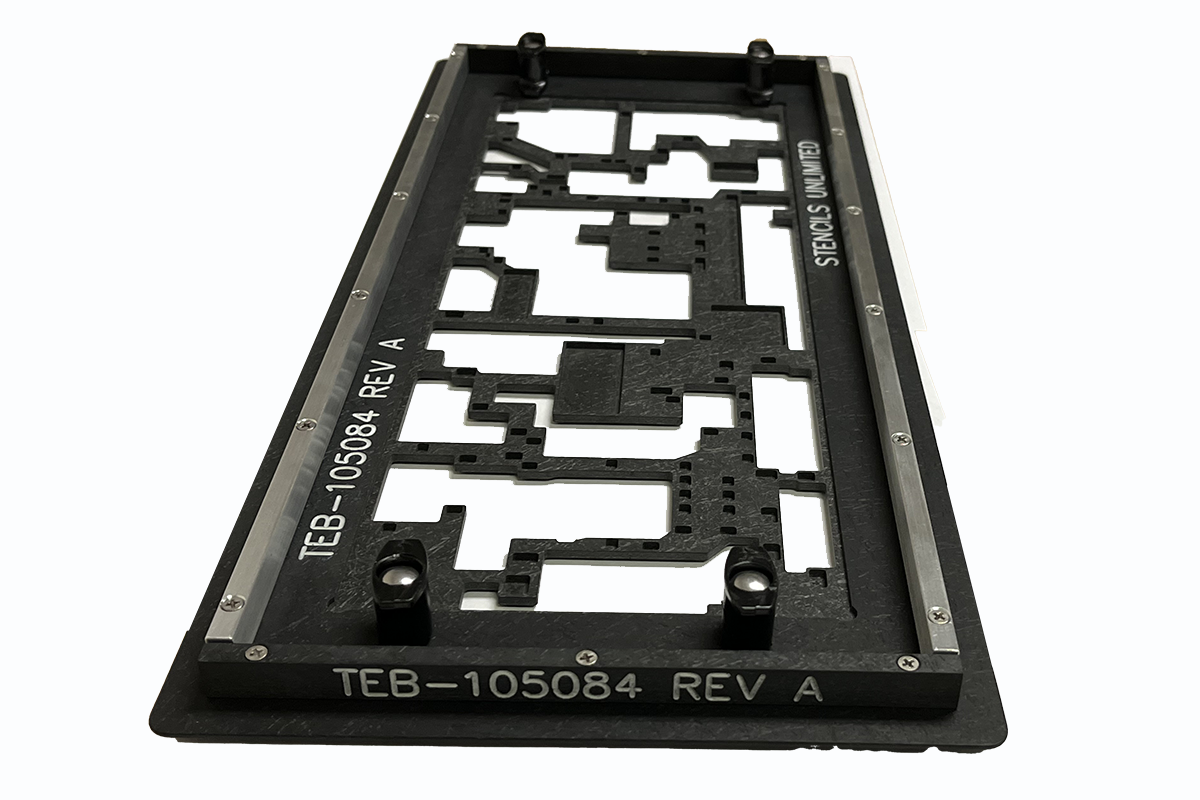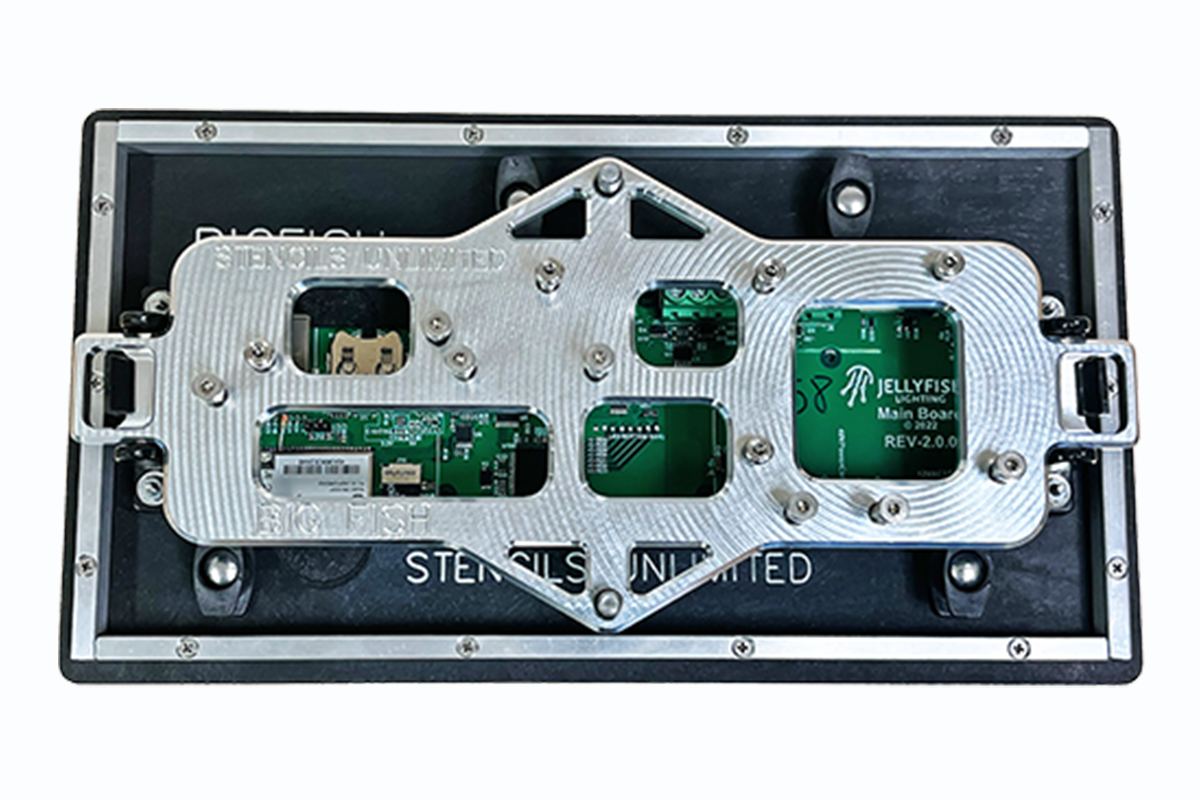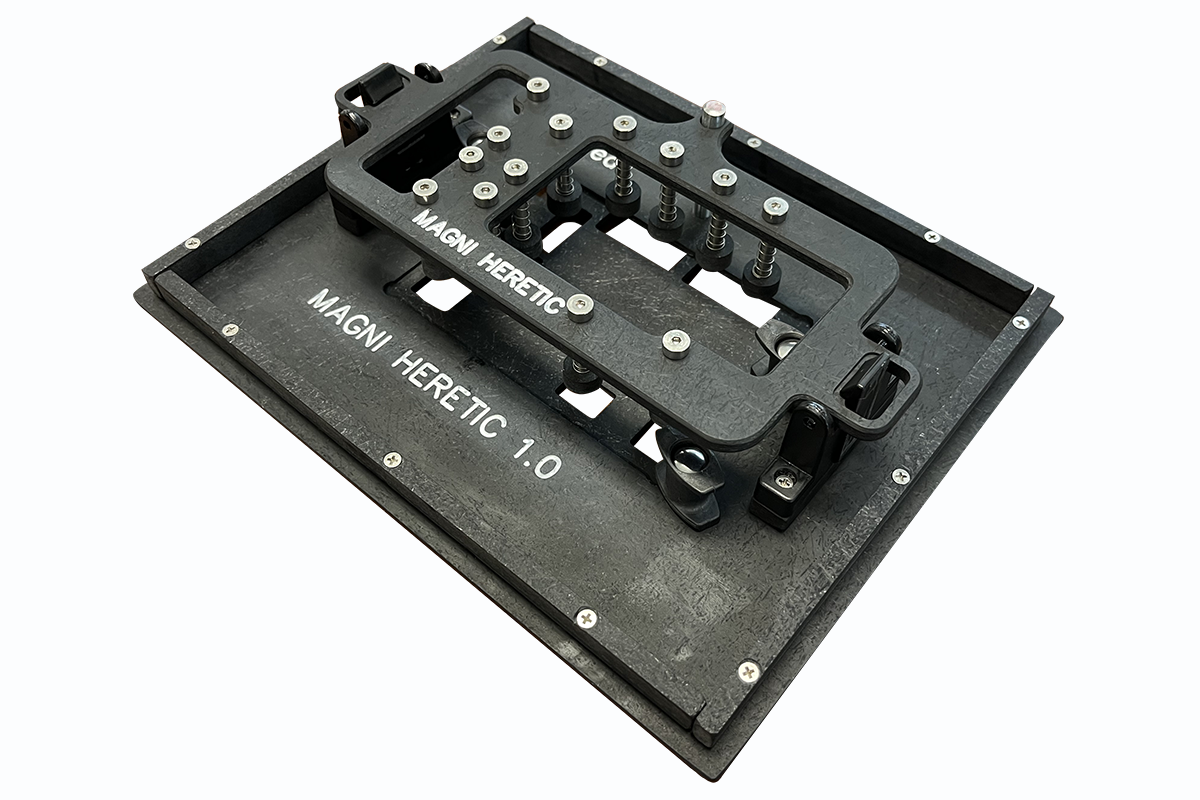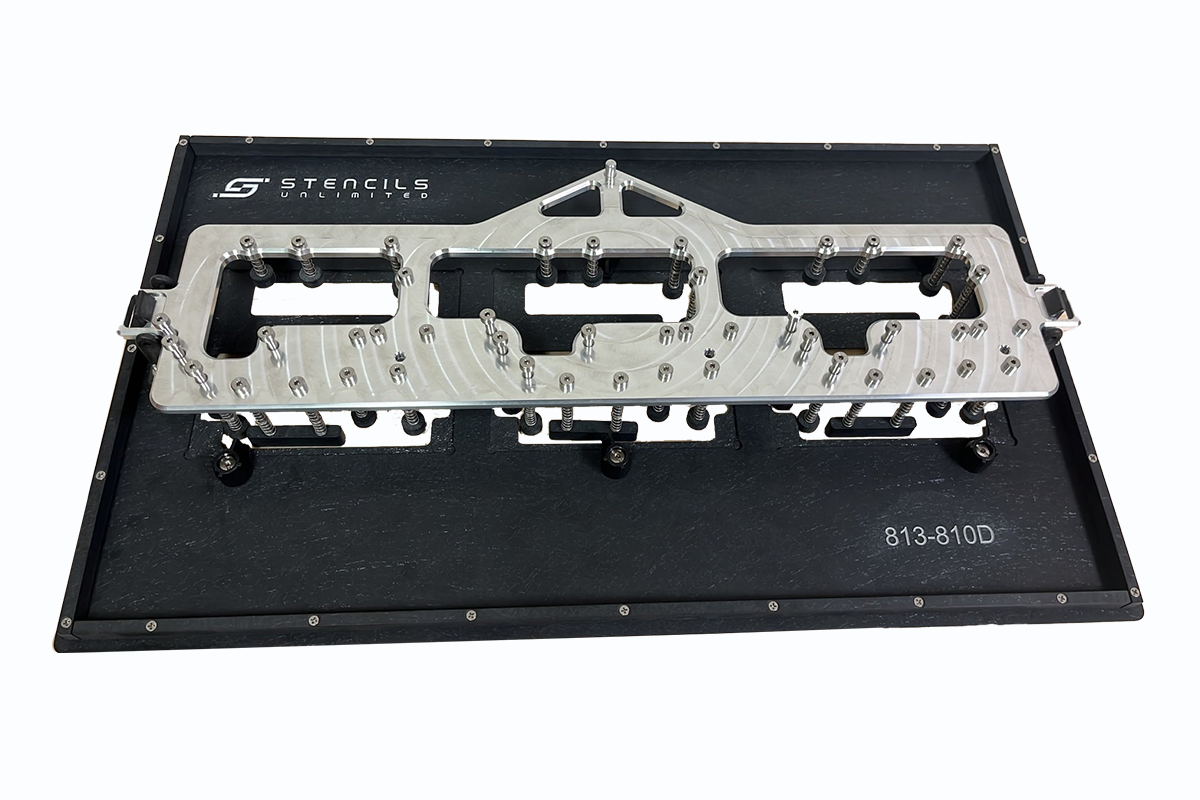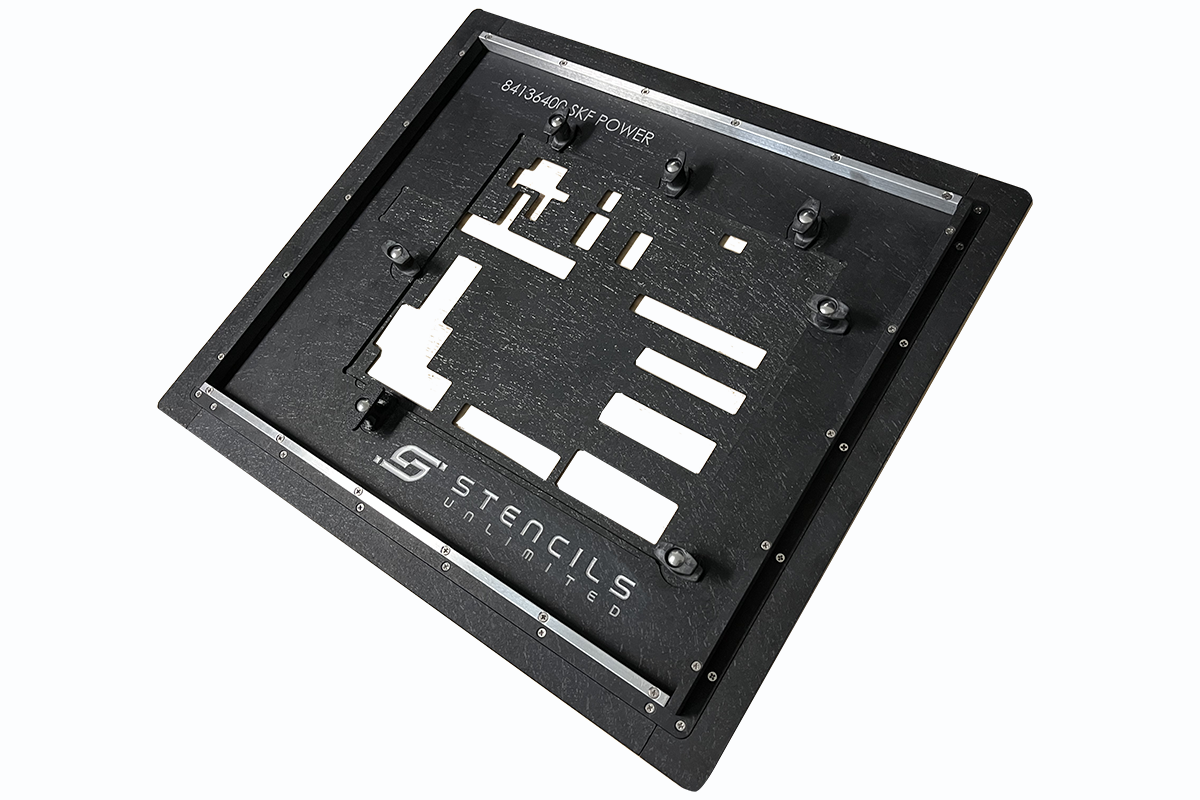 Quoting and ordering your Wave Solder Pallets online!
You can request a custom quote or quote and order your pallets online. Please follow the next steps to quote and order online.
Enter the part number and revision of your pallet. It is very important to assign a part number and a revision to any custom part for identification.
Attached a zip file containing the following information:

Gerber or Step files
Photos of previously assembled boards (if available)
Special instructions

Select the material type and thickness. If you are not sure what to select, please request a custom quote.
Enter the approximate pallet length and width in inches.
Enter the number of hold downs. We recommend a minimum of two hold downs for individual boards. If your boards are panelized we recommend four hold downs, one for each corner of the panel.
Select "Yes" if your pallet needs a top hat.
Select "Yes" if you would like to add stiffener bars to your pallet.
Please enter the number of shoulder bolts to be added to your pallet.
Enter the number of pallets you would like to order in the "Quantity" field in the upper right corner of the screen. An automatic discount is applied depending on the quantity.